About Us
Everest Surveying is an established, Chartered consultancy specialising in party wall and neighbourly matters, and project management.
Founded as Everest Building Surveying in 2008 by Stephen Everest , and becoming Everest Surveying in 2017 to mark the addition of project management to our range of services, we are an independent, small family practice whose aim is to employ our core skills and strengths to provide clients with the highest quality of service in our areas of expertise.
Our Services
Party Wall
The Party Wall etc. Act 1996 sets out the procedure to be followed for building works covered by the Act. The Act controls all work to party walls, party fence walls and excavations within 3 and 6 metres of an Adjoining Owner's building in England and Wales.
We are highly experienced in advising and acting on behalf of developers, building owners and adjoining owners, and as agreed surveyor on projects ranging from small domestic works, through to large scale multi-million pound developments. Our thorough understanding of the Party Wall etc. Act 1996, enables us to ensure that planned works are in compliance with the Act, and that the interests of the parties are given appropriate consideration whether acting for the Building Owner planning to carry out work, or the Adjoining Owner.
We are also experienced in providing advice and services in relation to other neighbourly issues which fall outside the scope of the Party Wall Act, including access agreements and scaffolding and tower crane over sailing licences.
Project Management
We are experienced in managing projects of all sizes and budgets and across all sectors, including residential, new build and refurbishment, retail shell and fit out, as well as commercial Cat A and Cat B office space.
We manage the planning, monitoring and control of all aspects of a construction project from its inception to completion and handover, and strive to achieve our client's goals in terms of programme, cost and quality. We firmly believe this is best achieved through a collaborative process, clearly identifying our client's aims for each project and effectively leading the project team at each stage.
Specific services we offer include Contract Administration/Employer's Agent, project planning and strategy, appointment and management of the design team, and management of procurement, construction and handover processes.
Snagging Inspections
Snagging is the term given to inspecting a property with the purpose of identifying incomplete and defective works, or works that do not comply with the design specification. It is usually undertaken when purchasing a new build or converted property and should ideally be undertaken prior to the legal completion date.
We are experienced in undertaking snagging inspections of all different types of residential properties.
Once the snagging inspection has been completed we produce a detailed report listing any snags identified at the property, which is then issued to the vendor to remedy. We also offer a de-snagging service, where after having issued the snagging report we liaise with the vendor and undertake a further inspection to identify whether the snags previously identified have been addressed.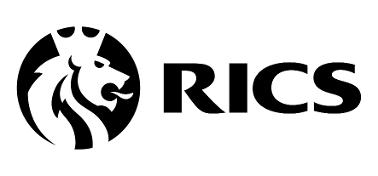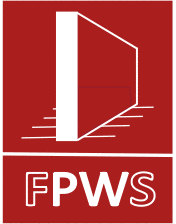 Everest Surveying is the trading name of Everest & Co Surveying Limited
Registered in England Number 8539535
VAT Reg: 284 4488 64
Directors: Stephen J. Everest BSc - Thomas J. Everest MSc FFPWS - Harry C. Everest BA PGDip MRICS MFPWS

Regulated by RICS